High Availability of Modern Train Detection Systems Using Intelligent Functions
Free content from Frauscher Sensor Technology USA, Inc.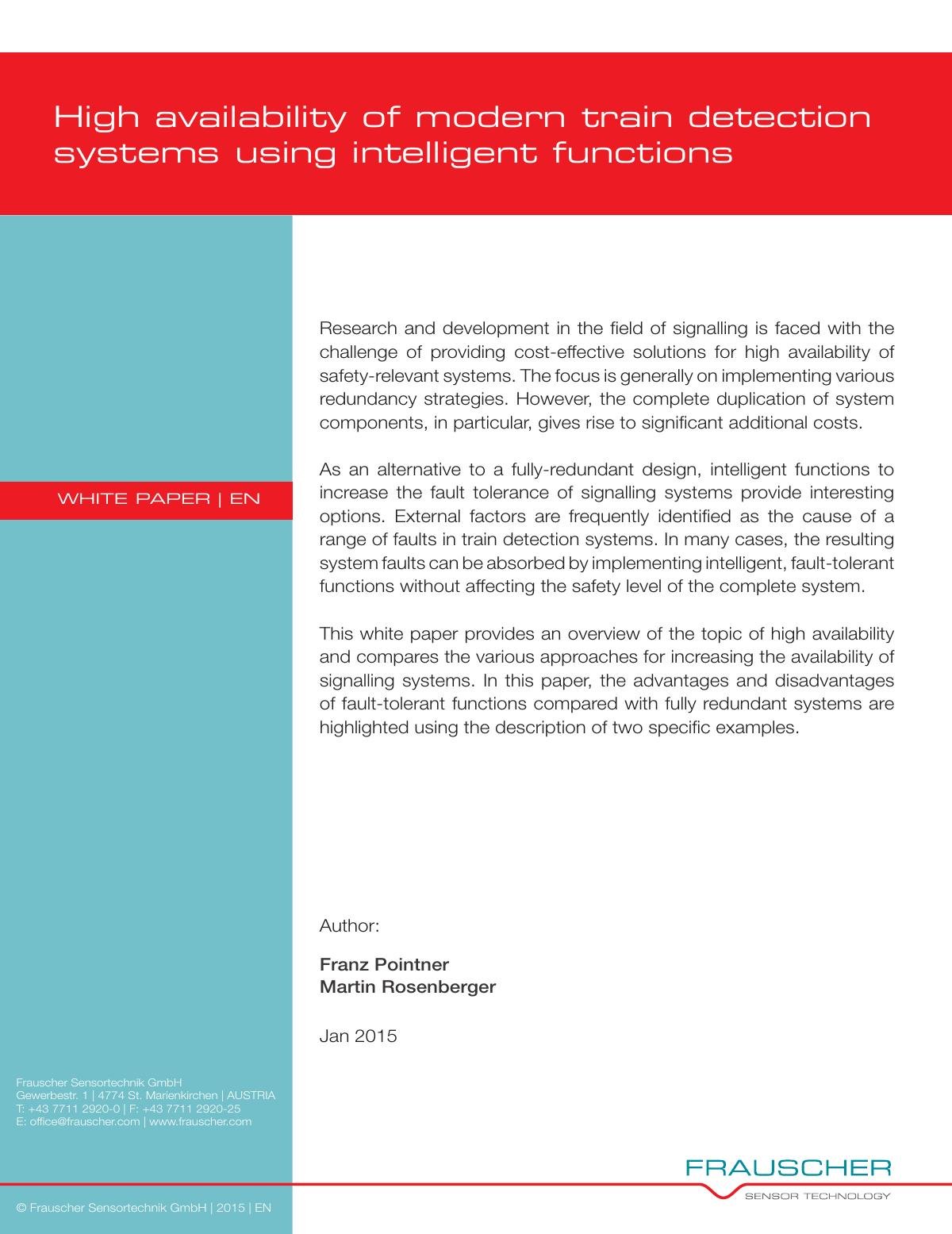 This white paper provides an overview of the topic of high availability and compares the various approaches for increasing the availability of signalling systems. In this paper, the advantages and disadvantages of fault-tolerant functions compared with fully redundant systems are highlighted using the description of two specific examples.