Track Circuits vs. Wheel Detection & Axle Counting for Urban & Suburban Rail Transportation Systems
Free content from Frauscher Sensor Technology USA, Inc.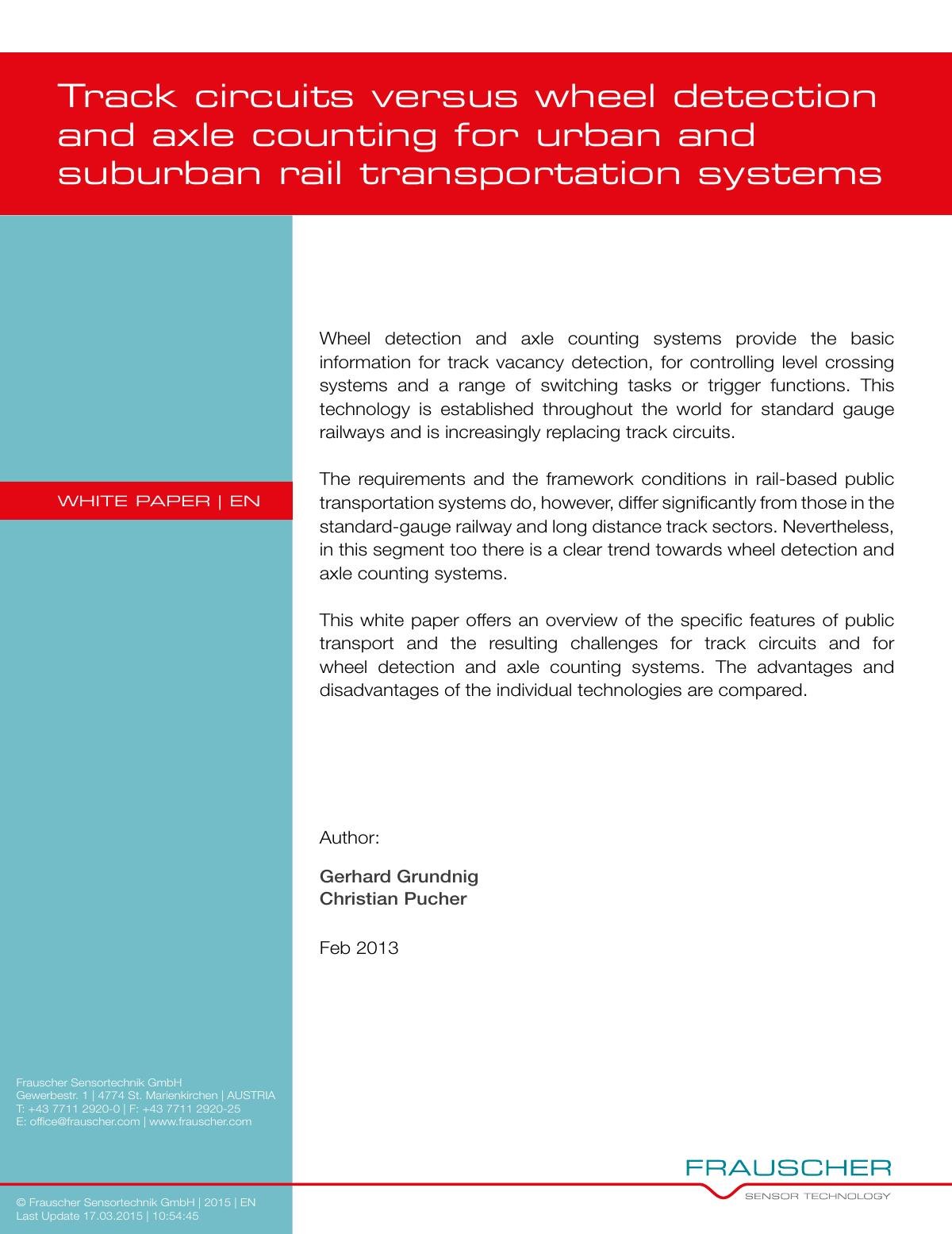 This white paper offers an overview of the specific features of public transport and the resulting challenges for track circuits and for wheel detection and axle counting systems. The advantages and disadvantages of the individual technologies are compared.